For age groups U10 through U14, votes are collected during the season (not including grading games) for MVP (Most Valuable Player) and a Coaches Award. The U18's are not involved and for the U16's, this program is entirely optional.
And don't worry, the U8's aren't forgotten! They are given participation medals at the end of the season.
Team MVP
The team MVP is determined by coaches and 1 parent voting each week on a player 3,2,1 voting system. It should be encouraged that voting be based on the players contribution to the team in the that game. It should not be based purely on scoring because defence and assists can be a major contributing factor in a teams' success which allows other players to flourish. These factors should also be taken into account when voting.
Team Managers will need to collect MVP 3-2-1 votes from the nominated parent after each game (rotation system, like scoring) – Simply ask a parent to place votes against each player (3 being the most valuable player on the day).
As Team Manager, you will need to submit these weekly via PlayHQ (see below).
The coach will also provide their nominations and should submit these in the same fashion as the Team Manager (see below).
The highest scoring player at the end of the season will receive the award.
Coaches Award
The Coaches Award is awarded to 1 player per team on whichever criteria the coach sees fit. It can be based on a number of factors including: scoring ability, most improved or carrying out coach instructions in a game setting.
Coaches Award Submission Form
You
MUST

Be Registered in Play HQ

If you're yet to register, click on the the applicable button below to register your details in PlayHQ.
Submitting Your Weekly Votes
We've moved this process to PlayHQ this season, in a bid to hopefully expedite the trophy production at the end of season. We appreciate this new for most so we'll do our best to offer support while we get it going.
As a registered Team Manager or Coach, you should be able to log in to your PlayHQ account.
https://www.playhq.com/login
Click on 'My Account'
Choose the team you're submitting votes for: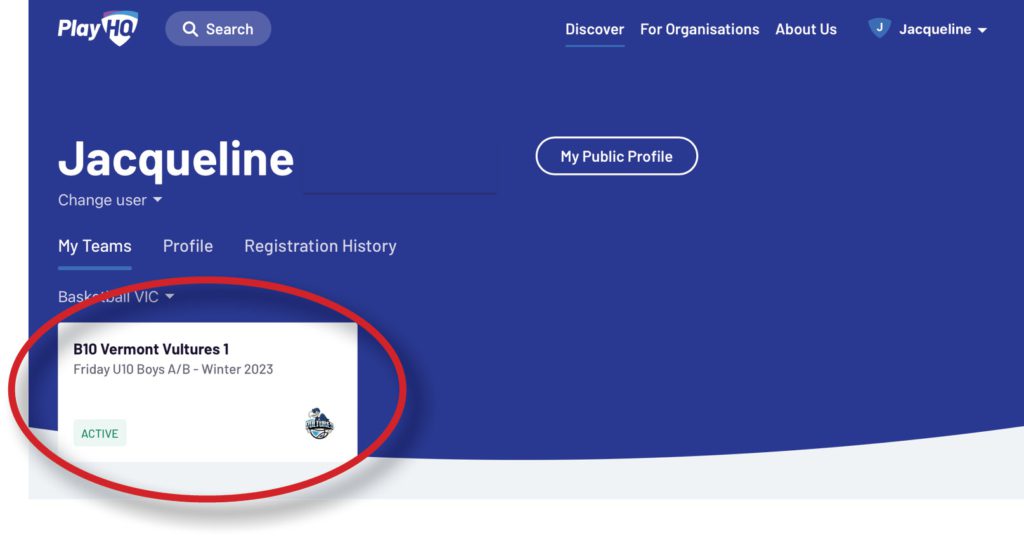 Choose the game you're submitting votes for:
Click the 3 dots in the top right and then click 'Enter Votes'
Click yellow icon to enter info for Voters.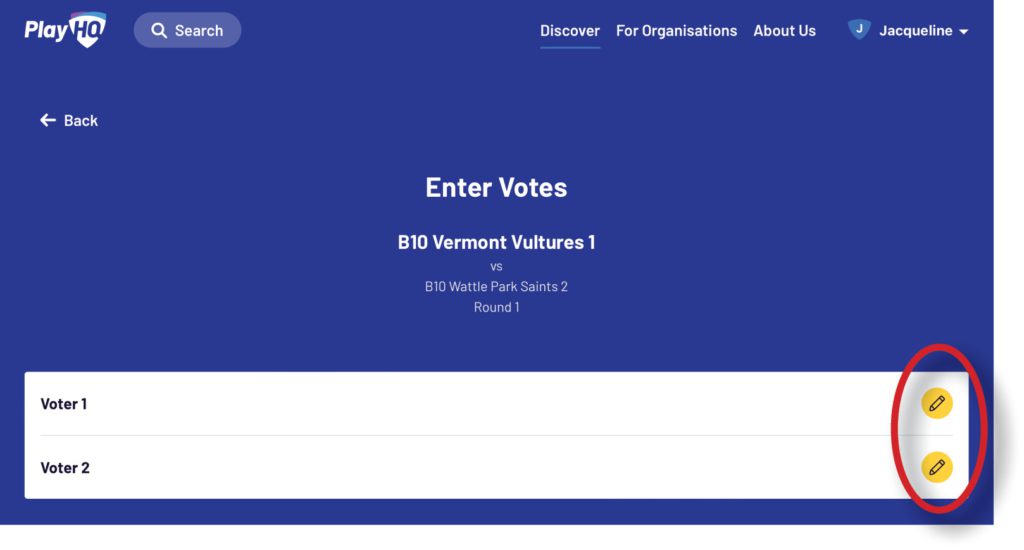 Put your coach's votes in for 'Voter 1' and then the family name in for 'Voter 2'. Votes are allocated from the player drop down menus.
Click 'Submit Votes' to complete the process.
If you have any trouble, just drop a quick email to clubadmin@vermontvultures.org.au and we will get in touch to help.